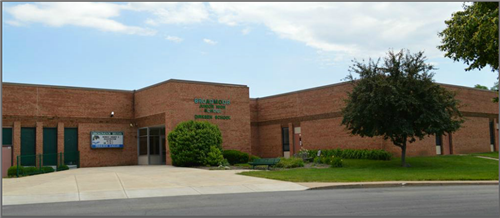 501 Maywood Avenue
Pekin, Illinois 61554
Office Telephone: 309-477-4731
Fax: 309-477-4739
Office Hours: 7:30 a.m. - 3:30 p.m.
Broadmoor Junior High School is a nurturing community of learners committed to students and adults using their minds well by effectively questioning, investigating, and communicating.
"We will prepare students socially, emotionally, and academically to become independent learners and cooperative problem solvers". ~ Pekin Junior High Mission Statement
Literacy - We learn to read so we can read to learn.
Humanity - We treat everyone with respect and kindness.
Unity - We remain steadfast to our common purpose.
Informed Practice - We study and think before we act.
We believe every member of our community needs to contribute to the success of our school.
We believe in educating children academically, socially and emotionally.
We believe in developing citizenship in our students through service learning.
We believe high expectations with recognition of successes yield higher results.
We believe all students will reach their full academic potential when provided the proper motivation, opportunity and method.
We believe in a safe environment.
We believe that a quality school fosters a sense of belonging.
We believe effective communication is essential to the successful operation of our school.
We believe reading writing and arithmetic and respect are fundamental to a good education.
We believe in recognizing and nurturing the undiscovered talents of our students.
We believe in building and maintaining positive relationships among all members of the school community.
Hail, Broadmoor, we're proud of you.
To our school we'll always be true.
Give a rousing cheer on high--
Shake down the thunder from the sky.
What though the odds be great or small,
Broadmoor School will win over all.
While our mighty Bruins march
Onward to victory.
sung to the Notre Dame Fight Song tune
written by: John Lanzer